Welcome to United Decorators
Expert Interior Design Service, Hunter Douglas Window Treatments, Vertical Blinds and Custom Draperies for over 40 years
Since our opening in 1969, United Decorators has acquired a notable reputation as a one-stop source for all interior design and home decor needs.
Our expert designers offer a range of services, including interior design, custom window treatments, custom window shades, custom drapery, and vertical blinds.
Proudly serving Brooklyn, Manhattan, Queens, Nassau County and northern New Jersey.
Contact us today.
Lower your energy use and your utility bill
Save up to $1200 with a New Federal Tax Credit on Energy-Efficient Hunter Douglas Shades
Savings on now!
Save up to $1200 with a New Federal Tax Credit on Energy-Efficient Hunter Douglas Shades
Help reduce your monthly utility costs with Hunter Douglas shades specifically designed to provide year-round insulation.
Save when it's hot and save when it's cold. 
Contribute to a more sustainable environment by lowering your energy use.
Contact us online or call us at (718) 253-9300 for a consultation and to learn more.
*For tax credit details and restrictions and a list of qualifying products, see the Manufacturer's Certification Statement and FAQs at www.hunterdouglas.com/tax-credit. Hunter Douglas and its dealers are not tax advisors. Consult a tax professional regarding your individual tax situation and ability to claim a tax credit related to the purchase of the qualifying Duette® Honeycomb Shades.
© 2023 Hunter Douglas. All rights reserved. All trademarks used herein are the property of Hunter Douglas.

Hunter Douglas Window Treatments
As a Hunter Douglas Gallery Dealer, United Decorator carries the most innovative window treatments, shades and blinds collection throughout New York and New Jersey. Explore the endless possibilities of the finest quality Hunter Douglas shades, blinds, and shutters in town. When buying your window shades from a Hunter Douglas Gallery dealer, you can expect professional measuring and installation on all custom window treatments.
Custom Window Treatments, Vertical Blinds, Shades and Drapery at United Decorators in Brooklyn, New York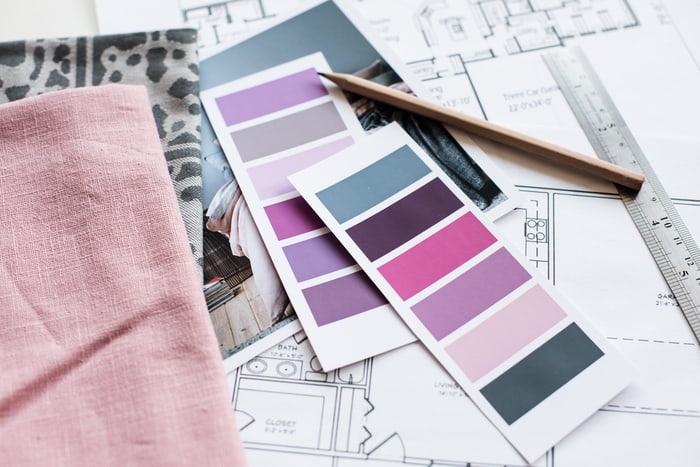 Interior Design and Decorating
United Decorators offers a free in-home interior design and Hunter Douglas window treatment consultation. Create a beautiful room setting with Hunter Douglas blinds, shades, or shutters and custom drapery. Do you need custom bedding, designer fabrics or handcrafted re-upholstery services? Contact United Decorators to discuss your next project.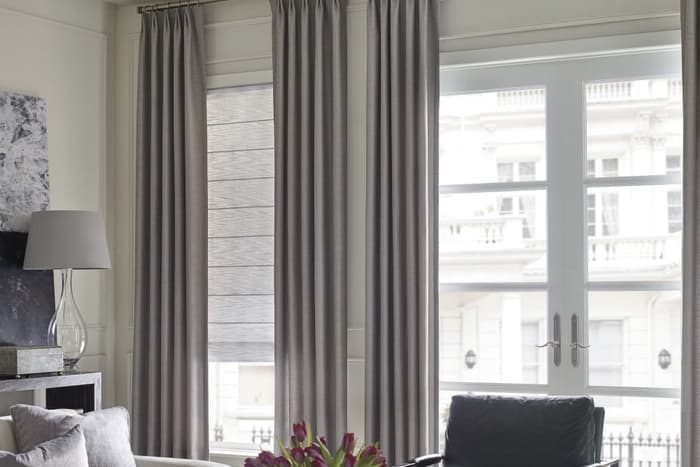 Custom Drapery and Top Window Treatments
Custom drapery can add warmth and beauty to any room setting. United Decorators will guide you through the process of selecting the perfect fabric for your windows. Choose from a wide array of fabrics, colors, patterns, and textures to create truly custom window treatments. Add top treatments, cornices, valances, swags, jabots, and drapery hardware to put the finishing touches on your window design. United Decorators creates custom drapery that will compliment your existing home or office decor.
United Decorators Client Testimonials
INTRODUCING LIGHTLOCK™
The ultimate blackout vertical window blind is now here! Hunter Douglas Duette® Honeycomb Shades with LightLock™ use U-shaped side channels to remove light entering your home. The channels overlap the front and back of the window shades, while absorbing all incoming light Perfect for movie nights in the media room, and getting undisturbed sleep in the mornings.
Hunter Douglas Duette® Honeycomb Shades with LightLock™ are the ultimate blackout vertical window blind.
Hunter Douglas Duette® Honeycomb Shades provide insulation on your windows using their cell construction. Ultimately keeping your home warm in winter and cool in summer. While displaying stunning fabrics the Duette® Honeycomb Shades help reduce your energy bill year round.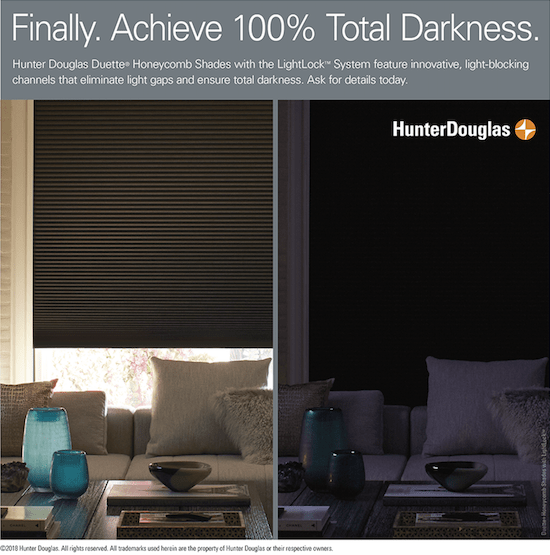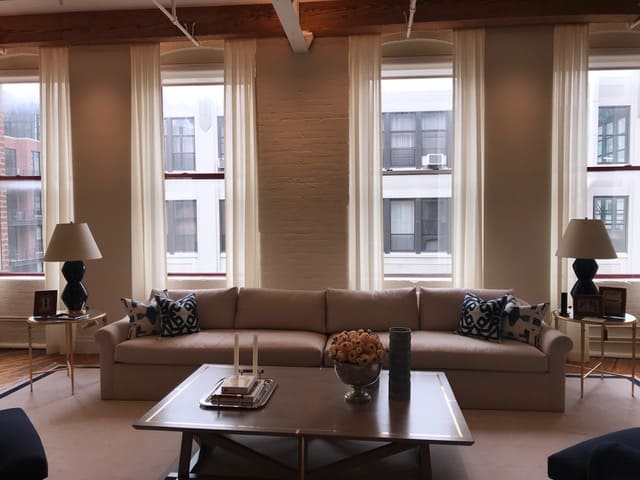 BROOKLYN INTERIOR DECORATING & WINDOW COVERINGS
Add style to any room in your home with our attractive selection of custom window shades, vertical window blinds, window treatments, shutters, curtains, drapery and more. We also offer all the hardware you need for every one of our window products. Need assistance choosing the right custom window treatment? Our experienced interior design professionals will help you find the look that fits perfectly with the rest of your home, all while also providing light control and privacy.
As an authorized Hunter Douglas dealer, United Decorators offers a wide range of Hunter Douglas window styles including popular customer favorites like Silhouette® Window Shadings, Duette® Honeycomb Shades, and Luminette® Privacy Sheers. You can choose from hundreds of colors, textures, fabrics and lifting systems. Ask about LiteRise, a cordless lifting system, and PowerView® Motorization. PowerView® Motorization moves your shades so you don't have to!