United Decorators shares 2018 color trends, color combinations and color palettes to elevate your mood and the look of your room scenes. It's very common for colors to go out of style and suddenly emerge as if they were new. 2018 color trends just may surprise you! Many years ago, rose and gold colors were very prominent in both jewelry and home fashions. You could find these colors on jewelry, watches and earrings, to your home's lighting fixtures, kitchen handles and furniture. United Decorators loved to use beautiful metallic and gold and rose colors throughout to make an eloquent design statement.
As with fashion trends, certain color trends seem to fade in and out. Rose and gold colors seemed to be a thing of the past. Although these colors never faded completely, using earth tones along with metallic and pastels became more popular. Currently, the color palettes of rose and gold have emerged in homes again. United Decorators is excited to see the colors of rose and gold reinvented in home design this year.
Rose & Gold Colors Make a Come Back
They are versatile colors.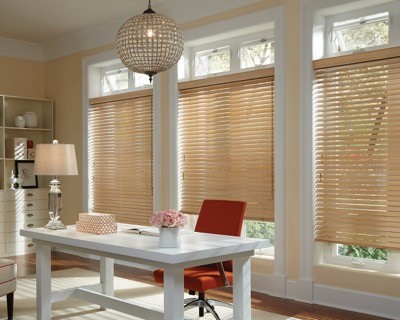 These metallic colors can be used on a plethora of interior design accessories. Consider using rose and gold colors on your lighting fixtures, floral design accessories on desks, table accents, bedding, wall art and more. Mix and match design elements in a room to create a soothing and eye-catching effect. Two very different finishes like gold and silver or copper and rose can make for unique color combinations that will add pizzazz to your room.
Interior design is very subjective. You can really make stunning design statements throughout your home using the right color combinations. Walk through your kitchen, dining room, living room hallways, office, bedroom with a new addition like a twin mattress and bathroom areas and take notice of where you can incorporate contrast or symmetry using color. Have fun with the kid's room too. Mixing pink walls with gray flooring can make a nice design statement in a girl's bedroom.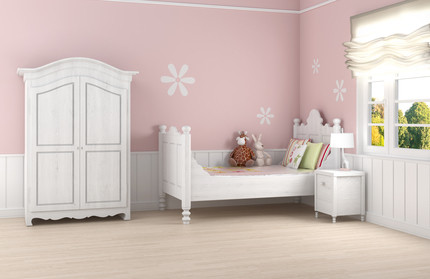 A little bit of color goes a long way.
Using the right mix of metals and soft colors can go a long way. Color has the unique ability to wow the eye with just one or two splashes. No need to go overboard using lots of different colors. Be strategic when using grays, metallic, pinks, and golds in your space. Try using one color on an interior design accessory and go from there. Selecting the perfect colors on your couches, love seats, chairs and ottomans can make all the difference too. Don't forget the bedding and blankets! There are so many places you can add color in your home. The trick is not to overdo it!
Transform your kitchen using rose and gold or copper colors.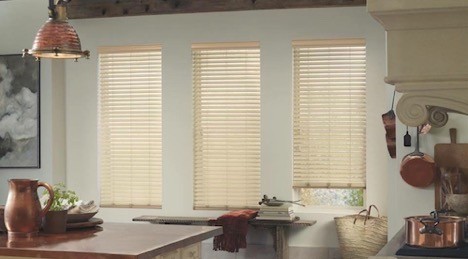 The kitchen is such a fun space. Chances are you're doing lots of entertaining in the kitchen with guests circling around the island to see what you are cooking up. They just might take notice of your colorful kitchen pendant lights, or the unique handles that make your kitchen your own. You can create a beautiful kitchen space with the use of mixed metals and colors that pop. Whether your kitchen is large or small, you can transform your space using rose and gold colors.
Rose and gold colors were used in the past as independent colors. In 2018, it's about trying out color combinations that will make a beautiful design impact on most any room. Combine metals like gold and silver with exciting colors like blues and purples. Maybe you never thought of combining the colors of gold and rose in your space. As they say, there is a first time for everything. Give it a whirl, try adding one color with a metallic design accent first. You just might be pleasantly surprised mixing metals with rose and gold colors in specific places throughout your home.
Want to transform your space in 2018? Contact United Decorators in Brooklyn, New York for a Free Design Consultation. United Decorators has been offering Hunter Douglas window treatments, custom draperies, upholstery services and interior design consultation to residential homeowners and commercial businesses in Brooklyn, New York City, New Jersey and Staten Island for over 45 years. Visit the United Decorators showroom or schedule a complimentary design consultation at 718-253-9300.