Hunter Douglas roman shades are an affordable and versatile way to dress up your windows for the holidays. Since Passover and Easter are coming up soon, roman shades just might be the window treatment of choice for any room.
Roman shades can have a traditional or contemporary look depending on your style. Hunter Douglas has many different roman shades available with and without folds. You can choose from solid colors, stripes and textured fabric designs. A batten front roman style is ideal for fabrics with patterns and stripes. A batten back roman shade has a more tailored and streamlined look on your windows. United Decorators can help you make the perfect window treatment selection for your home whether you are hosting for the holidays or just trying to create a comfortable space in your home or office.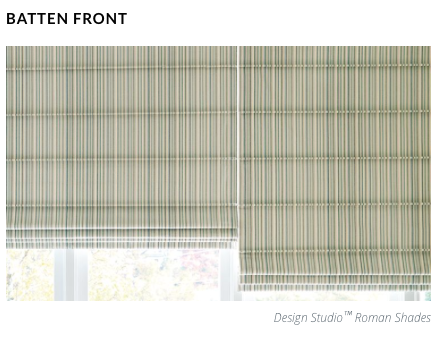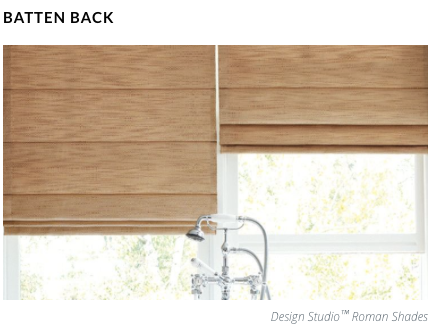 The Design Studio™ collection of roman shades has many options available to customize the look of your roman shades. You can create an entire room setting using beautiful fabrics, decorative tapes, window shade linings and trims. Decorative roman shades fabrics are available by the yard so you can design coordinating pillows, bedspreads and custom upholstery to match.
Solera® Soft Shades feature the soft luxurious woven and non-woven folds of a classic roman shade but they combine the construction of a cellular shade. It's a very streamlined and modern look on windows. The construction of a cellular shade offers energy-efficiency while reducing outside noise and improving sound absorption. You can reduce your energy bills with select energy-efficient Hunter Douglas window shades.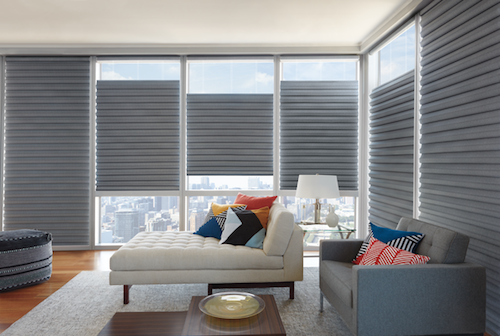 Vignette® Roman Shades have modern, traditional or tiered fabric folds to choose from. All the roman shades styles have a distinct look to showcase your windows beautifully. Choose a top-down Vignette® Roman Shade to maintain your favorite views of the outdoors. Looking for a window shade that's easy to operate? Motorize your roman shades with Hunter Douglas PowerView® Motorization. You can just tap a button on your mobile device to lower or lift your window shades. You can even operate your window shades using voice commands.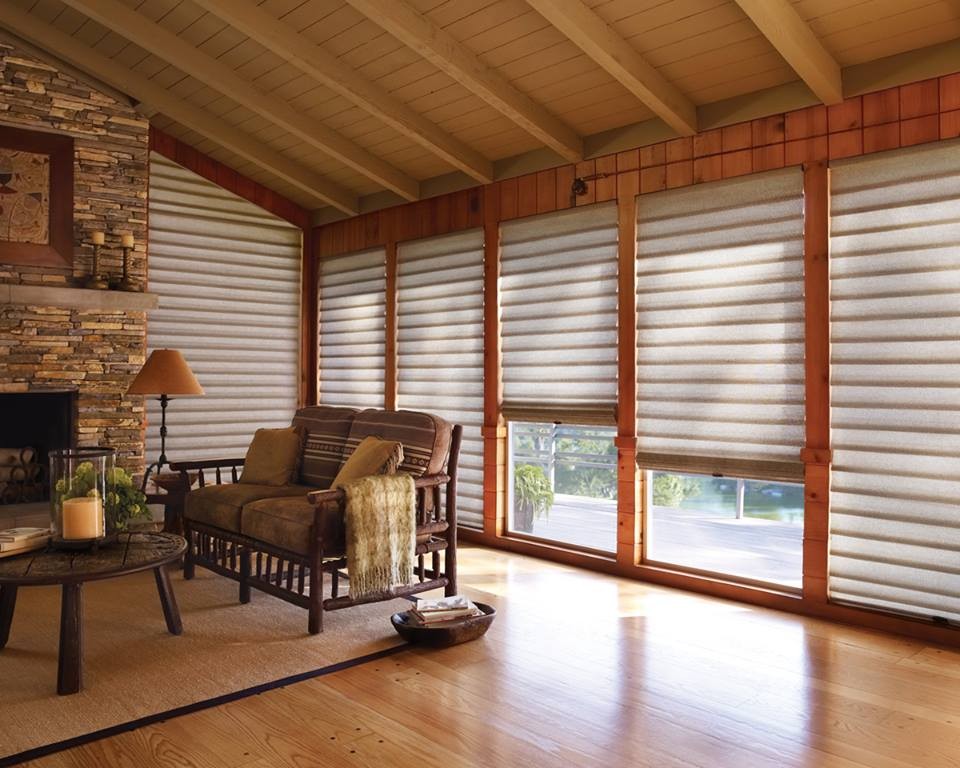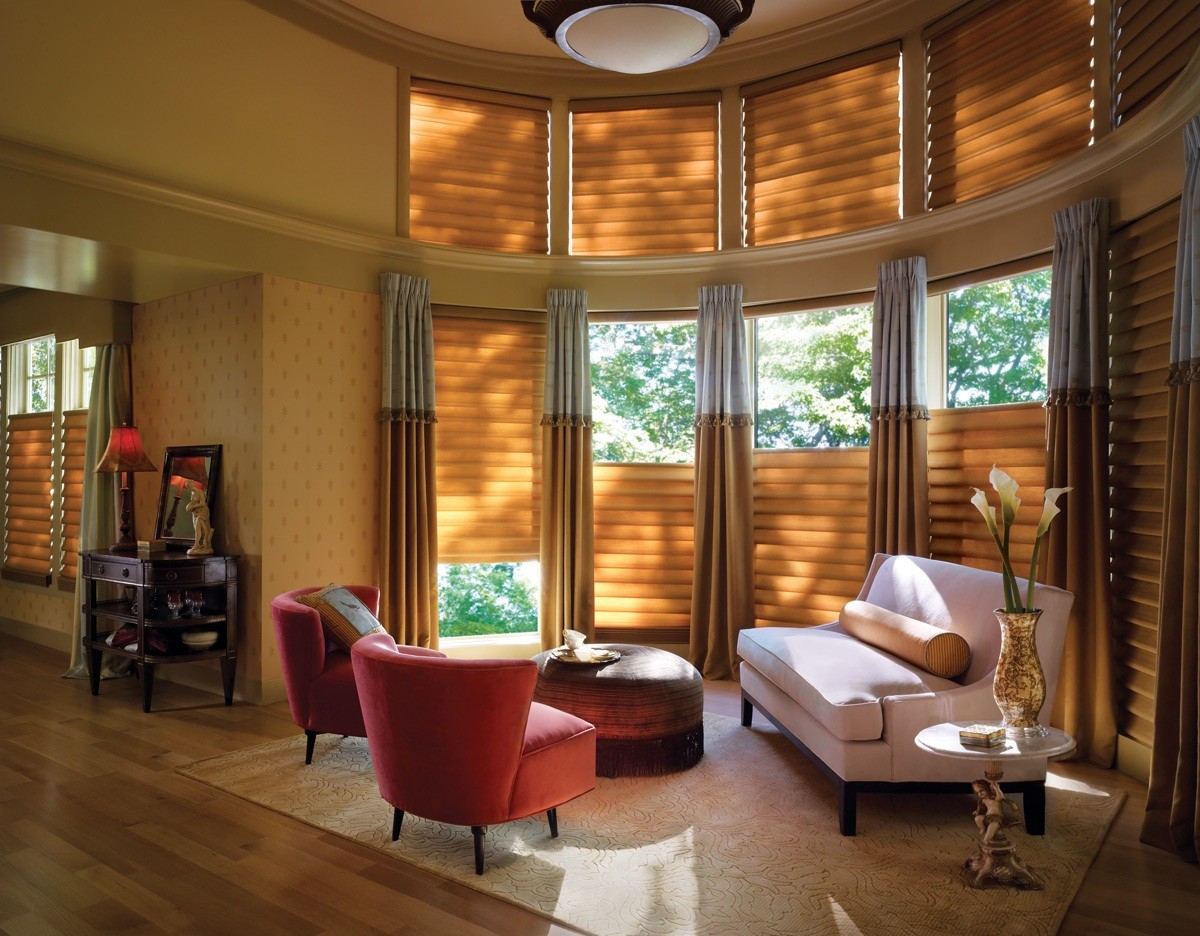 United Decorators is participating in the Hunter Douglas Energy Smart Style Savings Event so you can save on new window shades before the spring holidays. Purchase 2 Vignette® Modern Roman Shades and receive a $100 Rebate PLUS $50 each additional unit now 'til April 9, 2018!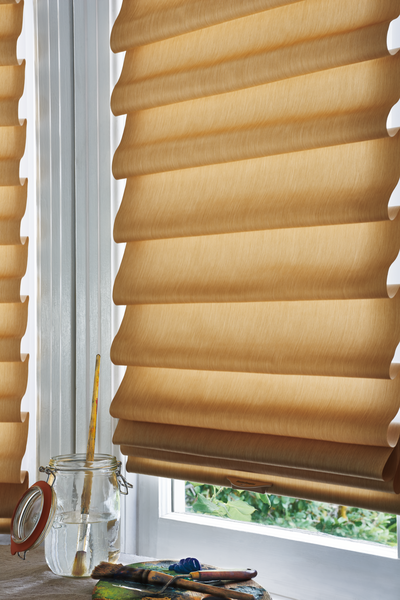 In addition to the Design Studio™ Roman Shades and Vignette® Roman Shades you can choose Provenance® Woven Wood Shades with folds or Solera® Soft Soft Shades. Provenance® Woven Wood Shades are made from natural bamboo, grasses, reeds and fibers. Woven wood roman shades with folds can be purchased with a horizontal or vertical orientation. Provenance® is a good choice if you are looking for something different in your Brooklyn home or New York City apartment. It's perfect for homes close to the water in Brooklyn and Manhattan or if you are trying to achieve a coastal feel in your space. The reeds and organic fabric texture filter the sunlight perfectly. Room darkening is also available for media rooms, bedrooms or anywhere you want to block sunlight.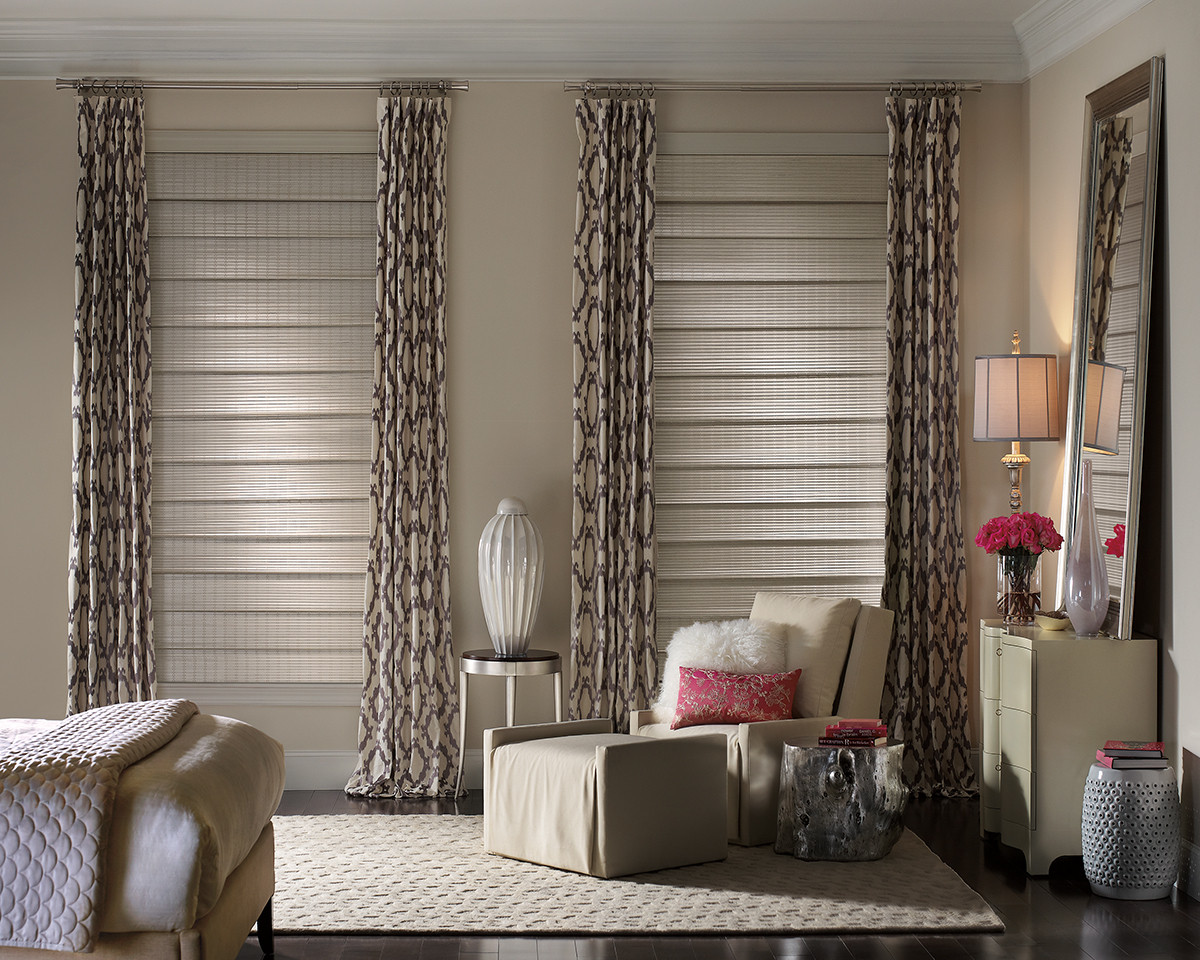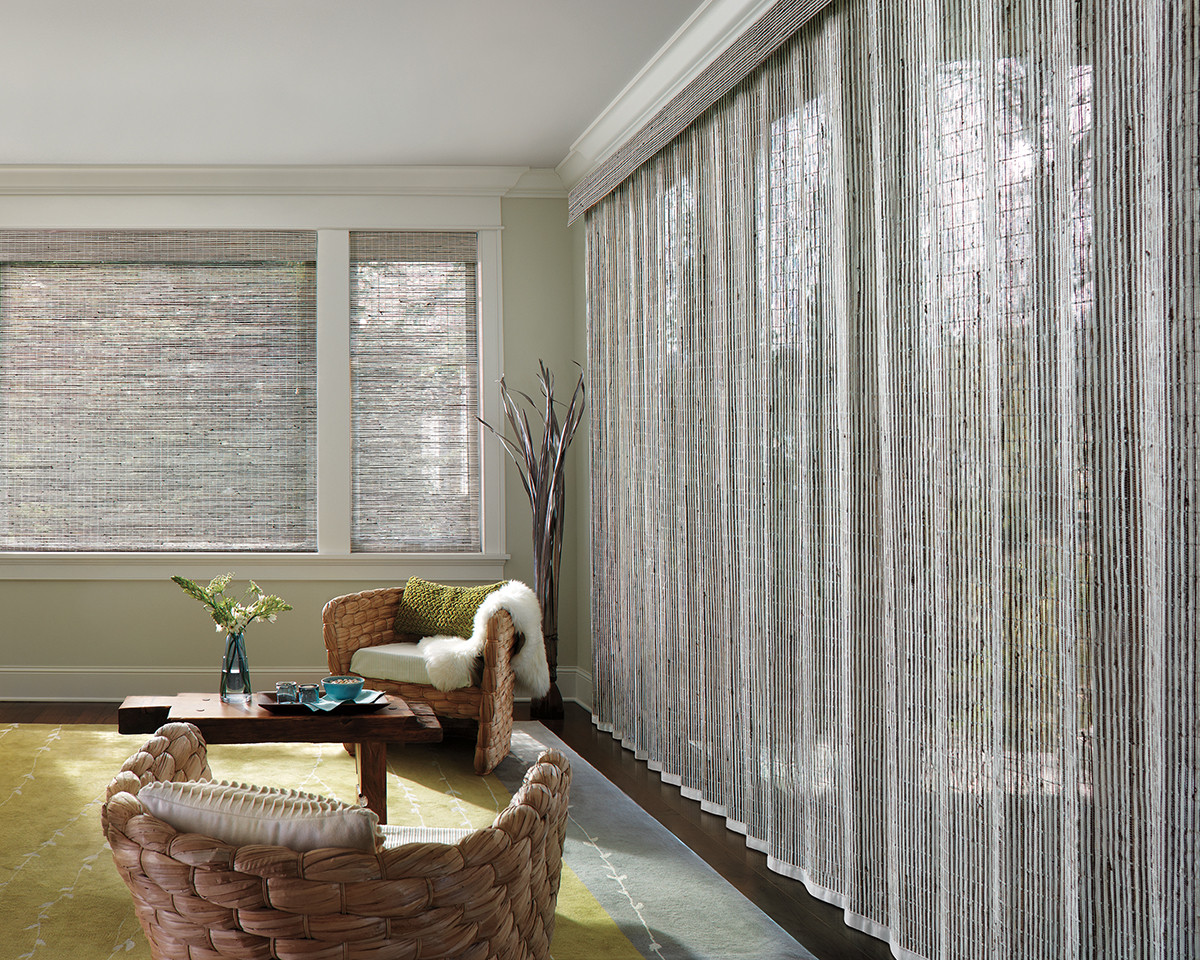 For more information about roman shades contact the window treatment experts at United Decorators serving Brooklyn, NYC, New Jersey and Staten Island for over 45 years!